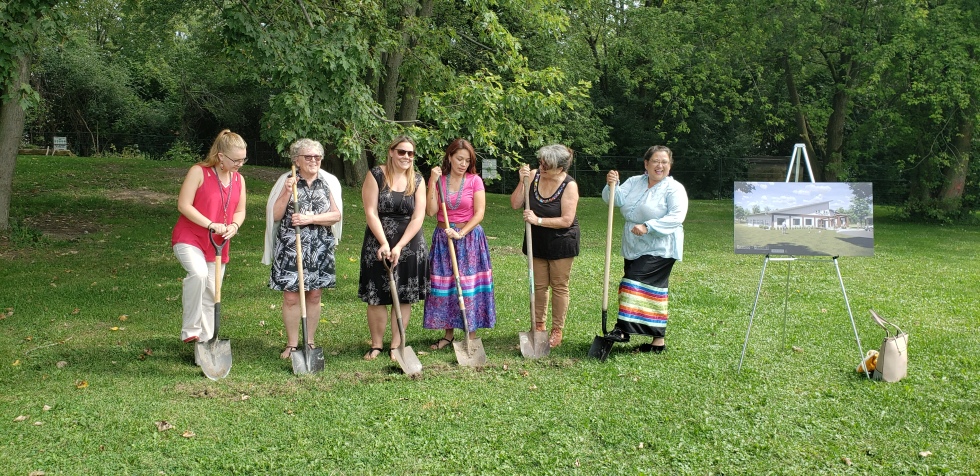 Fort Erie Native Friendship Centre Breaks Ground For A New Child Care Facility

---
September 12, 2019
Yesterday, members of the Raimondo + Associates Architects Inc. team were out in Fort Erie for a groundbreaking ceremony at the Fort Erie Native Friendship Centre. Building on the successful Phase 1 project, RAAI continues work on Phase 2 which will add a new child care facility building to the growing Fort Erie Native Friendship Centre community.
The new 5,800 square feet facility will provide pre-school rooms, office space and a central community gathering space. The unique design will complement the existing Fort Erie Native Friendship Centre buildings while acknowledging and respecting native architecture and design.
The new facility seeks to resonate positively with Indigenous core teachings of value, community, respect, reciprocity, and harmony.