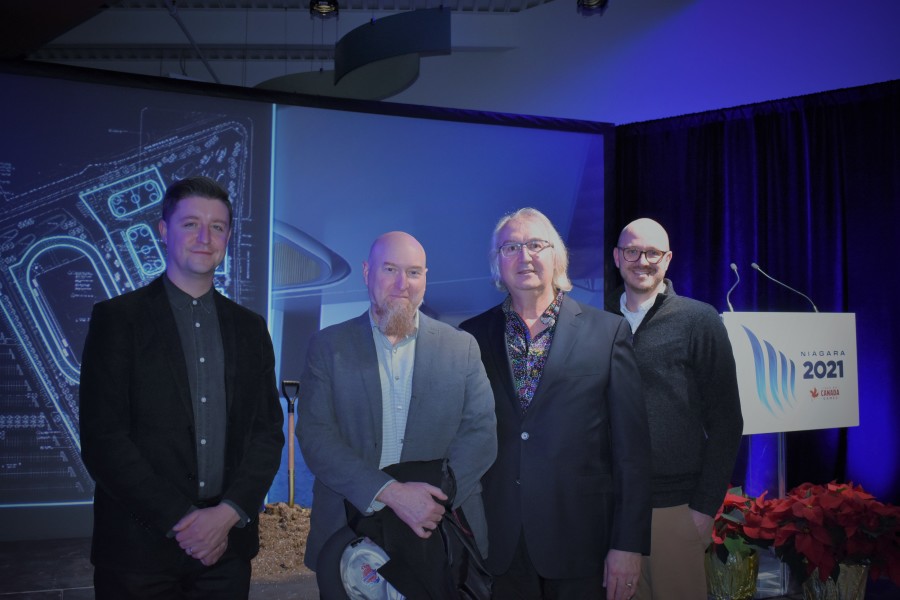 MJMA + RAAI at 2021 Canada Games Park Groundbreaking Ceremony

---
December 16, 2019
After much anticipation, the Niagara 2021 Canada Games Park is moving into construction.
Located to the south of the main campus at Brock University, the 2021 Canada Games Park will be the site of a community and athletics complex that will create a lasting legacy in Niagara. The facility includes a Sport and Abilities Centre, two ice pads, a 200m track, a Para-Sport gymnasium with four courts, a Health and Wellbeing Centre, and much more.
The architectural team of Robert Allen and Matt Lamers from MacLennan Jaunkalns Miller Architects (MJMA) with Emilio Raimondo and Brad Augustine from Raimondo + Associates Architects Inc. (RAAI) were there to celebrate the project's important ground-breaking on Monday, December 16th.
The facility is slated to open in the summer of 2021.