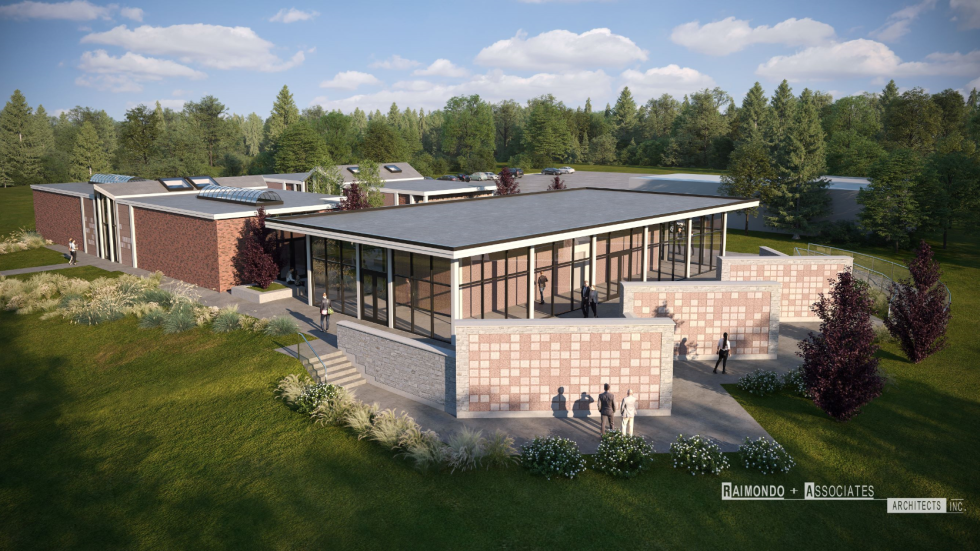 New Thorold Lakeview Cemetery Mausoleum Concept Revealed

---
August 30, 2019
Raimondo + Associates Architects Inc. (RAAI) was in Thorold at City Hall on Wednesday, August 28th for the City of Thorold's public presentation of the new Lakeview Cemetery mausoleum design concept. The proposed new mausoleum is located on the east side of the existing two mausoleums, creating an inner courtyard space between the structures.
The unique mausoleum design is simple in form with glazing all around, creating a appealing interment building for all. The design includes an added-value columbarium wall with niches that thoughtfully takes advantage of the naturally sloping site. A total of over 1,200 spaces, including crypts and niches, are featured in the design of the interior and exterior of the new mausoleum.
The new mausoleum will be an important investment for the City of Thorold and contribute to the City's continued growth.