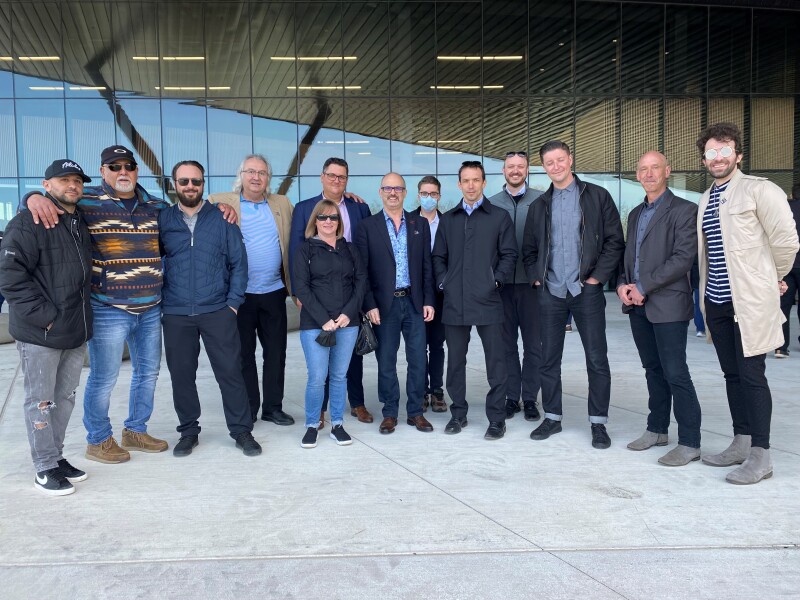 Niagara 2022 Canada Games Park Grand Opening

---
April 25, 2022
Friday April 22nd marked the day for the official grand opening of the Niagara 2022 Canada Games Park and the Walker Sports and Abilities Centre.
The 200,000 square foot state-of-the-art facility will host the Niagara 2022 Canada Summer Games, running from August 6 to the 21st. A legacy project for Niagara, the facility will be the main venue for the Games and host major competitions.
The construction team of MJMA, Raimondo + Associates Architects, Aquicon Construction, and Blackwell Engineers were present at the Grand Opening Ceremony. Representing RAAI was Emilio Raimondo, John-Alexander Raimondo, Carrie Rose and Brennan Klys. Kudos to our municipal leaders who were visionary in bringing this incredible venue and legacy to Niagara. The consultant team and the construction managers have been proud to have assisted in the realization and execution of this beautiful facility.
Congratulations to all involved! The team at RAAI looks forward to the Niagara 2022 Canada Summer Games.