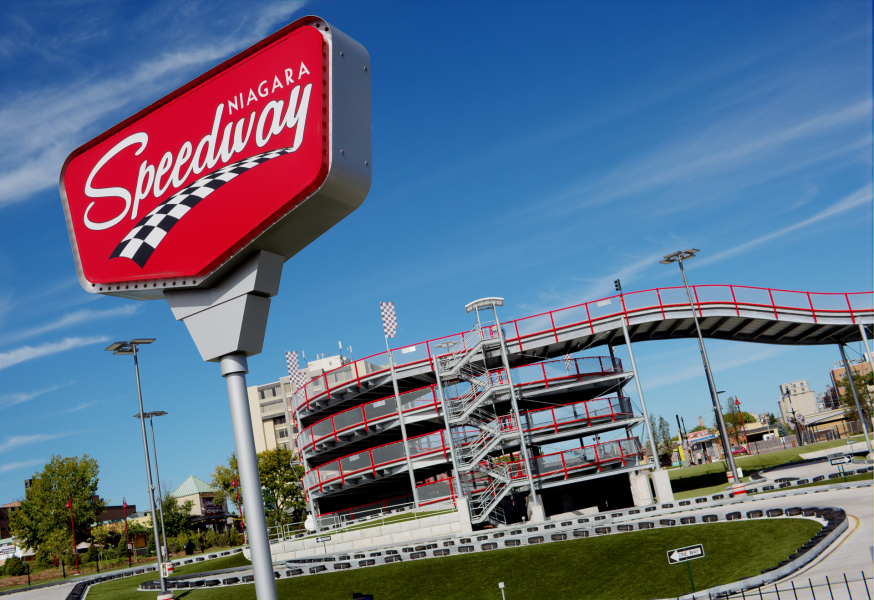 Niagara Speedway on Clifton Hill Officially Opens!

---
RAAI is thrilled and honoured to have worked on the Niagara Speedway project with HOCO. The first and largest of its kind in Canada, the elevated go-kart track is sure to excite tourists and local residents.
A key component in the success of the project was the utilization of Building Information Modeling (BIM) software, which provided the design team and clients with a multitude of benefits.
RAAI is looking forward to seeing you on track!
See the Niagara Speedway promotional video by clicking here: https://www.youtube.com/watch?v=nvWIuLBnYUY