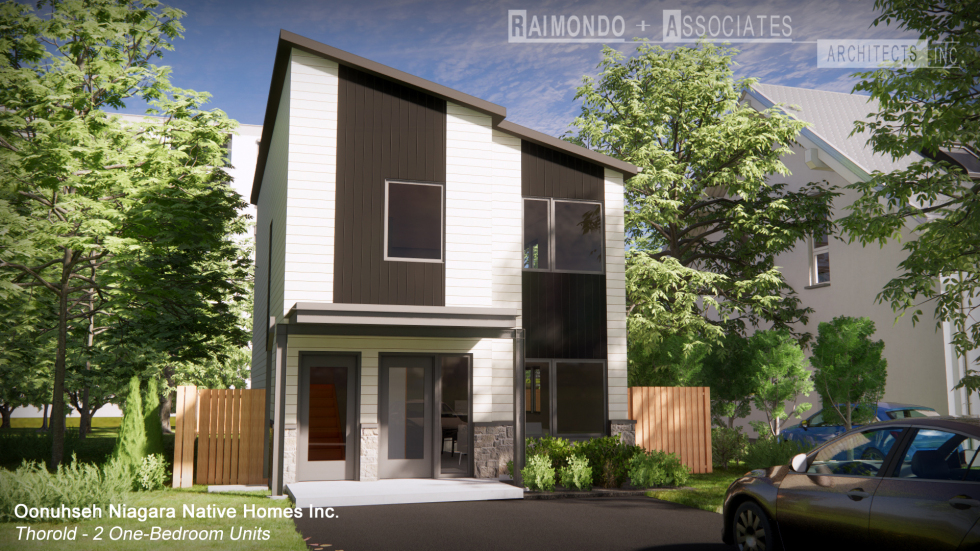 Oonuhseh Niagara Native Homes Projects Revealed

---
August 6, 2020
The design/build team of Raimondo + Associates Architects Inc. (RAAI) + Rinaldi Homes are excited to reveal a new duplex in Thorold and a new fourplex in St. Catharines for Niagara's Indigenous community.
Both projects meet or exceed CMHC Guidelines and Standards for Energy Efficiency and Accessibility. The developments also align with the goals and objectives of Niagara Region's 10-year Housing and Homelessness Action Plan. Our team extends thanks to the City of Thorold and City of St. Catharines for expediting approvals during this unprecedented time.
With government funding secured, construction on both the new duplex and fourplex will begin in the coming weeks.