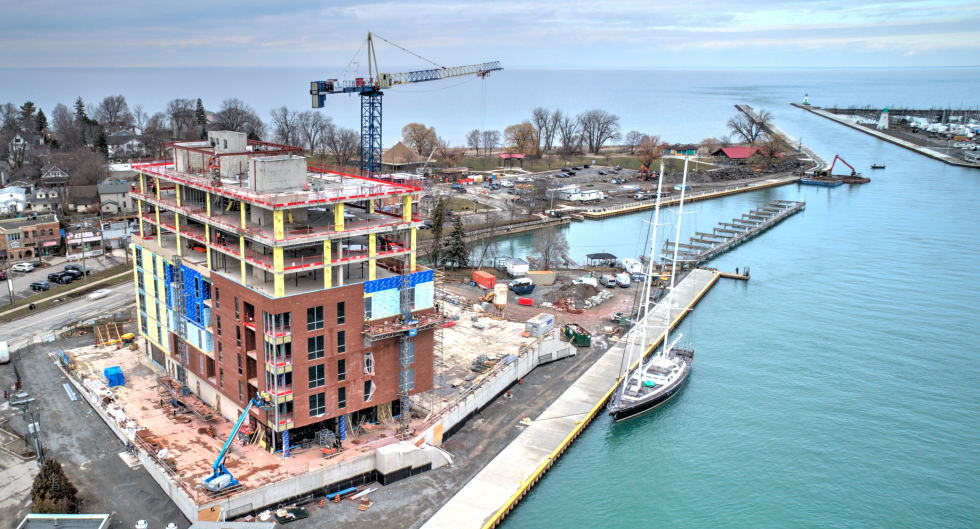 Royal Port Shaping Up

---
January 21, 2021
Slated for completion later this year, construction on the Raimondo + Associates Architects Inc. (RAAI) designed new Royal Port condominium project by Rankin Construction is gaining much ground with its intentionally contextual material palette now visible.
As construction progresses, visitors to Port Dalhousie will start to see a combination of glazing and masonry employed methodically to create a dynamic and contextually fitting building expression, that references the existing heritage structures surrounding, including the Lincoln Fabrics building. New pedestrian pathways will radiate out from Royal Port that will connect the development to the community core and waterfront trail.
Good design has a place in Port Dalhousie to complement, enhance and provide a catalyst for a vibrant future in the area.